Bug eat bug – controlling pests with other insects
It is not a job for someone who is scared of creepy crawlies.
The team of laboratory workers are busy collecting the eggs laid by thousands of bugs in large plastic containers.
They have to shake and brush away the insects, which scurry quickly to and fro over their hands.
The employees can then remove strips of fabric from the containers, and scrape off the attached eggs.
This is the itchy scene at a hi-tech Brazilian company called Bug Agentes Biologicos, or Bug for short.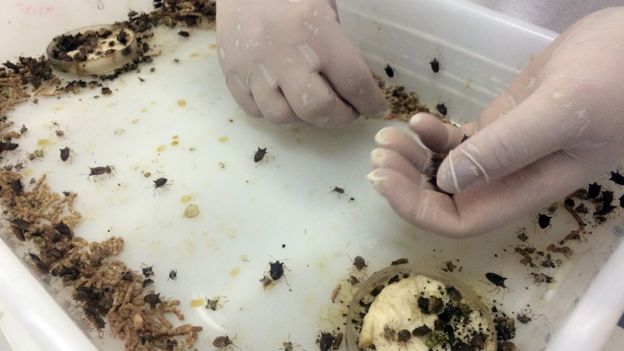 The company is at the forefront of the growing global biological pest control industry – it produces bugs that kill other creepy crawlies, thereby removing the need for chemical pesticides.
Fuelled by growing demand from Brazil's vast agricultural sector, Bug has developed a way to mass produce a tiny wasp called trichogramma that eats caterpillars and other pest insects.
Brazilian farmers then use drones to spray the wasps over their fields.
Bug was set up in Sao Paulo state back in 2000 by Brazilian scientists Diogo Rodrigues Carvalho and Heraldo Negri de Oliveira.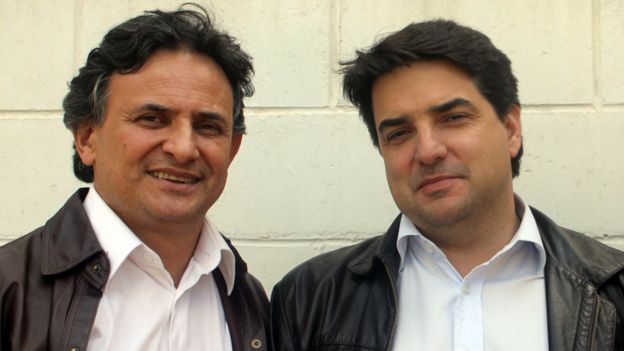 They wanted to help Brazilian farmers reduce their use of pesticides on crops – but never thought they would be good at running a business.
Mr Carvalho says: "Farmers used to just use chemicals to combat pests, and a lot of these chemicals were used in excess. This is bad for the environment and the people who work in the fields.
"Biological control using insects to control pests cuts pesticide use and brings more equilibrium to the countryside."
Yet despite the two friends' big ambitions, the firm didn't make any profits in its first eight years. It was only kept in business thanks to research and development funding from the Brazilian government, and private investors.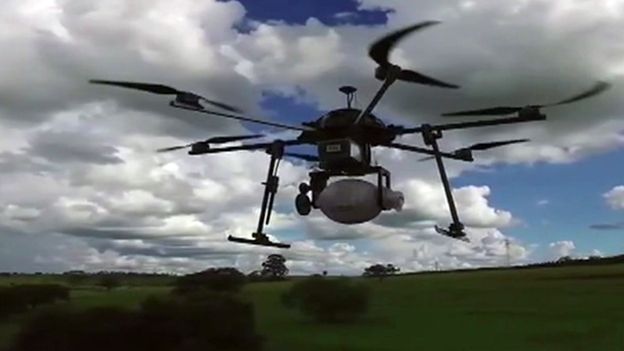 The big breakthrough came in 2008 when it started to breed thousands of wasps in each batch, which turned the start-up into a business that has grown by an average 30% each year ever since.
Mr Negri de Oliveira says that back in the firm's early days they couldn't simply call someone for advice, or order in the equipment they needed, because what they were doing was so new.
"Setting up a biological pest control company 17 years ago was not an easy thing to do," he says.
"Whey you set up a pizza shop, you go to a supplier, and you buy everything you need to make pizzas.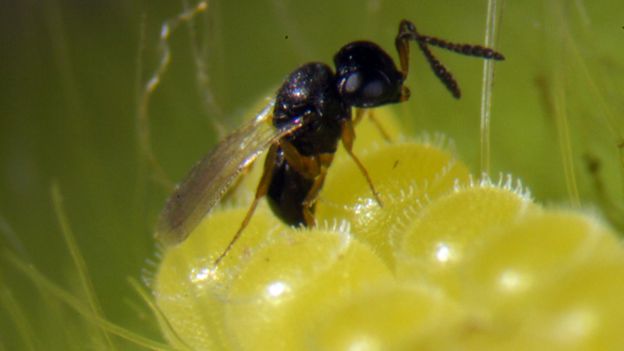 "When you start a biological pest control company there is nothing on the market that helps you set it up. Everything we have here today is either something we adapted from another industry, or developed ourselves."
Despite the company's slow start, Bug's ambition from day one was to try to produce bio-pests on a grand scale.
Mr Negri de Oliveira says: "When we set up our business, people would say 'you will work with greenhouses or family-sized properties?'.
"And we would say 'no, we will work in great [big] fields'. And we are going head-to-head with agrochemical producers.
"Our company's greatest achievement was to find a way to use this solution in big, open fields."